New Swedish film Midsommar confronts every taboo
Murder, mayhem and madness are some of the key ingredients of the new Swedish folk-horror film Midsommar.
From an innocent-looking start, the movie slowly spirals into a shocking portrayal of what can happen when a remote pagan festival turns murderous.
Set in the secluded woods of rural Sweden, the Midsommar festival is a rare occasion and only held once in a lifetime.
A group of four American students are lured to the festival after their Swedish friend Pelle (Vilhelm Blomgren) – who was brought up in the community – asks them to be his guests.
While there are plenty of outstanding performances, the star of the film is undoubtedly Florence Pugh who plays Dani: a young woman involved a failing, insecure relationship with Christian (Jack Reynor).
When they arrive at Midsommar though, all seems rosy, and the beautiful setting and welcoming nature of the community members immediately impresses them.
Little do they know that beneath the smiles lurks a dark secret – something that will reveal itself all too soon.
Lulled into a sense of false security, the members of the group happily go along with some of the rituals, including taking hallucinogenic drugs (all perfectly natural, of course)!
At first the holiday seems like the perfect antidote for Dani, who has just suffered a terrible loss, following the deaths of three of her family members.
And after a slow start, Dani soon embraces the festival's rites and rituals – even to the extent of taking part in the hugely symbolic 'May Queen' dance with dozens of other girls – a decision that leads to a totally unexpected outcome.
Such is the confrontational nature of Ari Aster's film Midsommar that many people are comparing it to the 1973 cult horror classic The Wicker Man.
Indeed, the combination of beautifully filmed scenery and unusually spooky music from British composer Bobby Krlic, creates a creepy, dystopian world where anything is possible.
Unfortunately for the students, this tragic world all too quickly becomes real: with catastrophic results.
Midsommar is showing at Luna Leederville from August 8.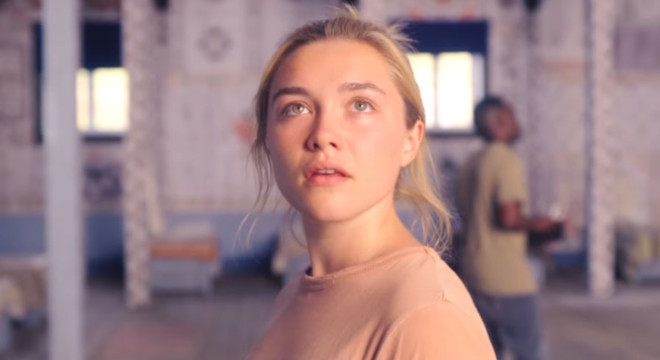 By Mike Peeters