Bruny Island is a tourism 'must do'
I recently enjoyed a pleasant day taking in the sights of Bruny Island at the Southeastern end of Tasmania.
The day trip was part of a weeklong visit to the Apple Isle to visit my older brother Anthony and his partner Alex who live in Battery Point, Hobart.
The island is about 100 km long and divided into two parts between north and south – and connected by a narrow isthmus called the Neck.
Named after French Admiral Bruny d'Entrecasteaux, the island is a spectacular wonderland of scenic beauty, which attracts a wide variety of foreign and local tourists.
We toured the entire island from the furthest point north at Dennes Point to the old lighthouse at Cape Bruny in the South.
Some of the views were absolutely awe-inspiring, particularly as you travel down the eastern side towards the southern part of Bruny Island – which takes in Adventure Bay, Barnes Bay and Resolution Bay.
Resolution Bay was where Captain Cook and his men came ashore in 1777 to take on fresh water supplies for their ship while exploring the great Southern Land.
The scenic lookout on the Neck between North and South Bruny provides an amazing opportunity to view a spectacular panorama – and on such a beautiful cloudless and sunny day the views were majestic (see pictures following).
The ferry returned to Kettering on the mainland around 5pm and we were lucky to get on – as the queue extended for at least a kilometre back from the terminal as we boarded.
The 30 km drive from the ferry's base of Kettering to Hobart was also a scenic treat – taking in the towns of Snug, Margate and Kingston.
This is one island that is well worth the cost of a ferry ride and something all visitors to Tasmania should experience, if they can.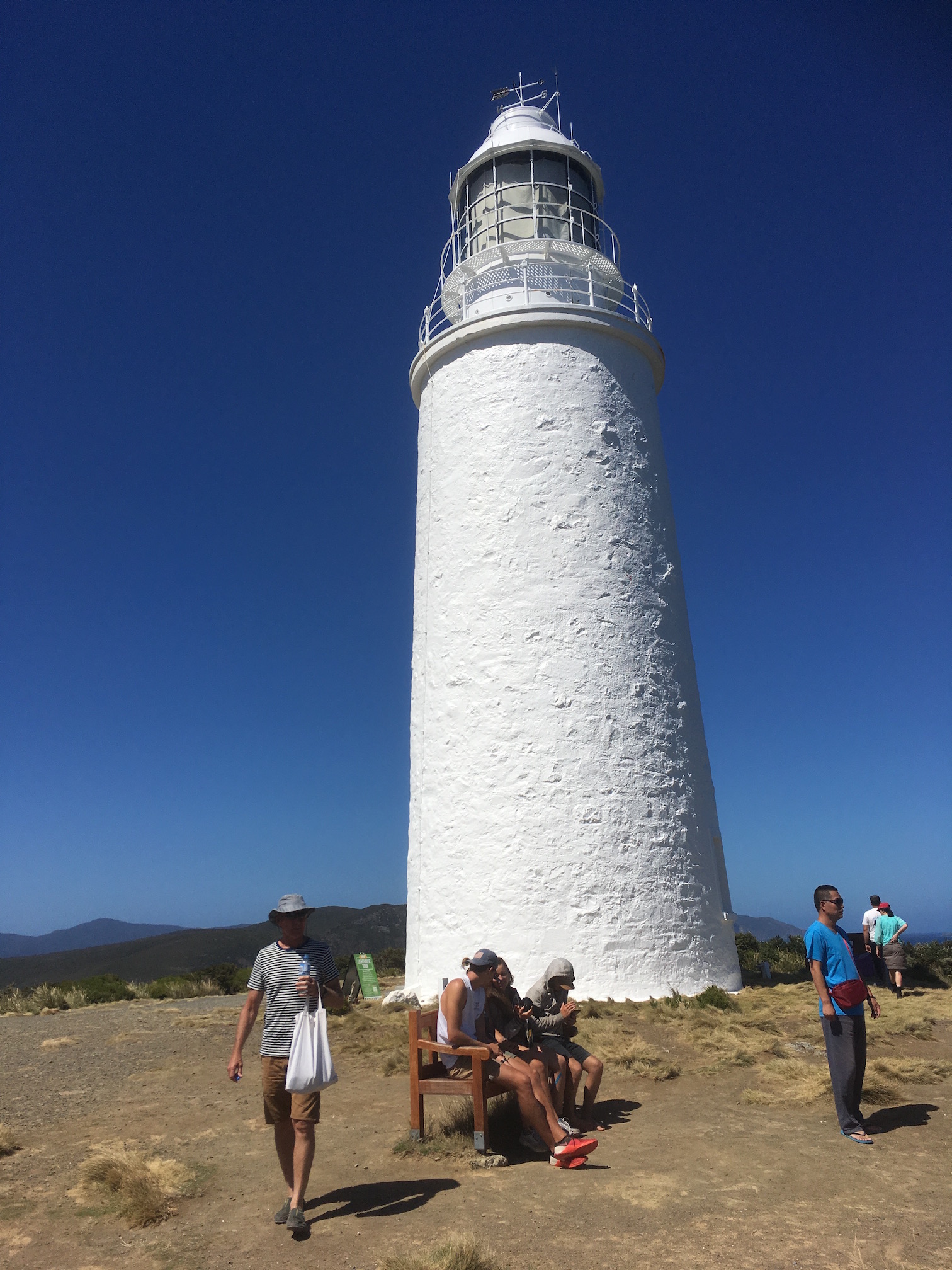 Cape Bruny lighthouse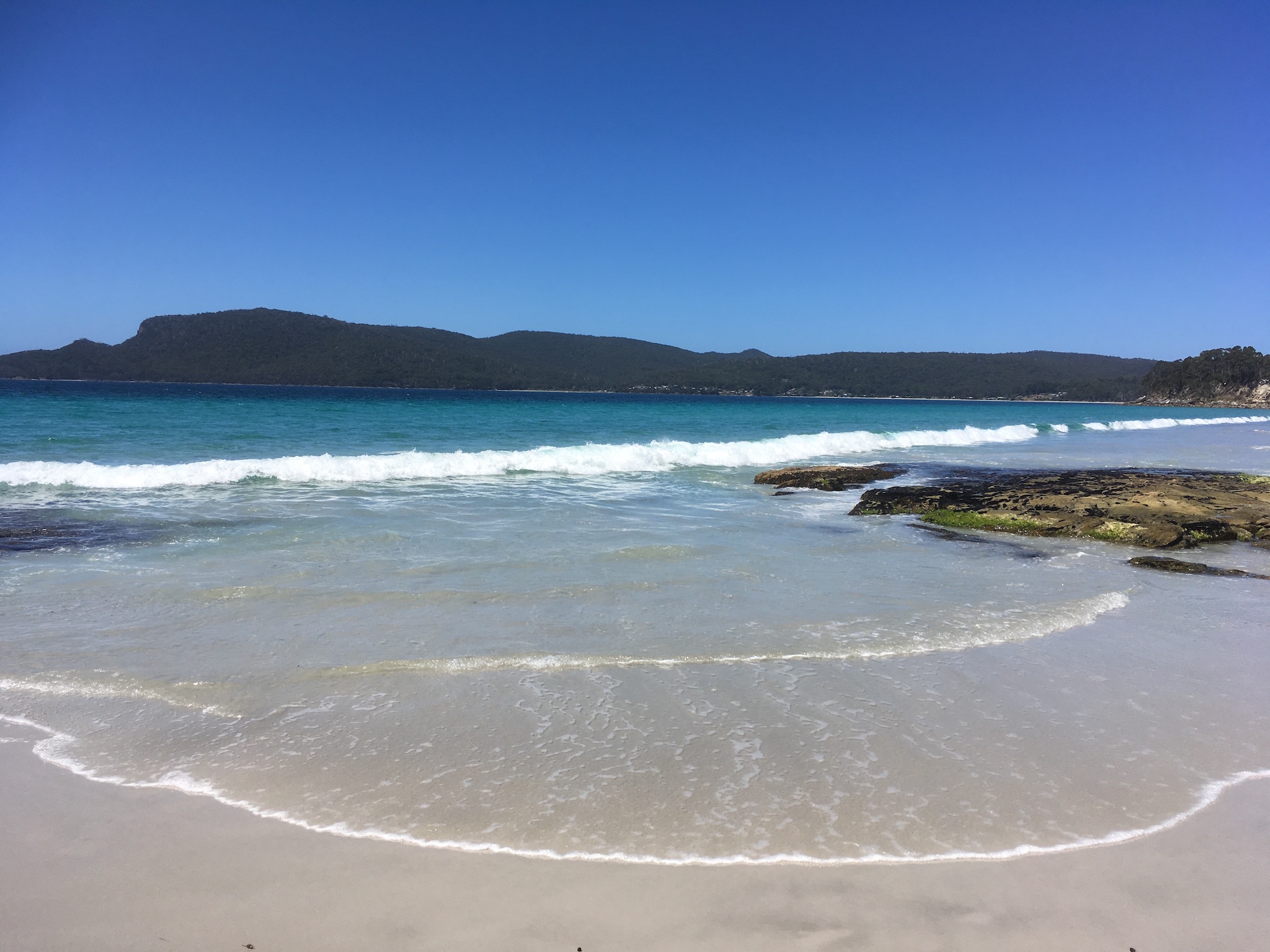 Resolution Bay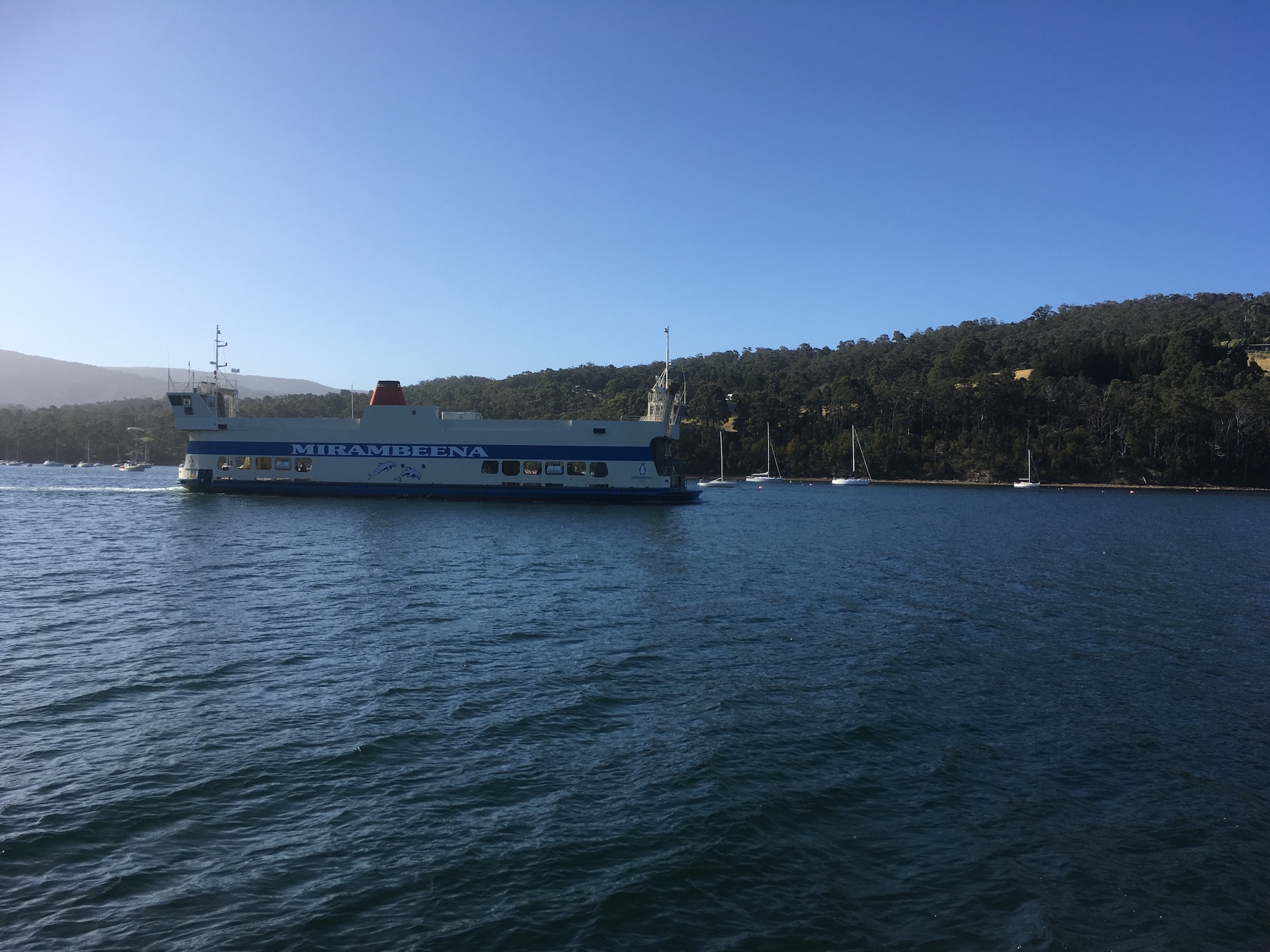 Bruny Island ferry