New documentary highlights dogs' strength, dignity and unconditional love
We Don't Deserve Dogs is a moving and thought-provoking documentary about the therapeutic and restorative power of dogs.
A dog's unique ability to heal and restore both themselves and their owners, is extraordinary.
Director and writer Matthew Salleh has done an incredible job of capturing the amazing effect that dogs of all shapes and sizes can have on people.
They say a dog is our best friend – primarily through their unconditional love, dignity and loyalty – and this film certainly proves that.
Using real-life examples from all over the world – including South America, Africa, Europe, and Asia – Salleh has gathered some of the most amazing true stories based on our canine companions.
There is one case of a badly mistreated English Bull Terrier who arrives, beaten and bowed, at the home of a Scottish dog foster carer.
After just a few weeks of love, care and rest, the dog is transformed: emerging happy and healthy, its tail wagging, and with a much brighter future.
In Uganda, the director interviews 'child soldiers': traumatised and war-affected men and women who have literally witnessed their own families murdered in front of their eyes.
In a brilliant flash of inspiration, local Ugandan leaders band together to donate dogs to these victims, and the results are spectacular.
Having a dog provides them with a new lease of life, as well as much-needed love and support that enables them to better cope, and get on with their lives.
The unique bond between humans and dogs is beautifully illustrated in other stories, including the 'homeless' city dog in Chile, who wanders from shop to shop, bonding with the shop owners, and making each one feel as if they are the dog's only true owner.
The irony is that this dog, called 'Rocky', belongs to no-one.
In an aside, Rocky reminded me of the itinerant 'Red Dog' of Dampier, WA who travelled and hitched rides with truck drivers around this great State in the 1970s.
In the mountains of Romania, the unique bond between canines and humans is signified by the strong working relationship between sheepdog and shepherd.
And on the streets of Vietnam, a seller of dog meat reflects on his relationship with canines, and how, despite his gruesome job, he still harbours love and respect for the animals.
The good thing about We Don't Deserve Dogs is that it is non-judgmental and uses only the voiceovers of the dog owners.
There is no narration, commentary, or even a title or tagline as to where each dog comes from.
Much is left to the imagination including, at times, the history between dog and owner.
In the end though, this is probably quite appropriate, as it allows the audience to focus on the main point of the film: the strength, dignity and love that dogs have provided the world for many thousands of years.
We Don't Deserve Dogs is showing at Luna Leederville, Luna on SX and Windsor Cinemas from August 7 – 15, 2021.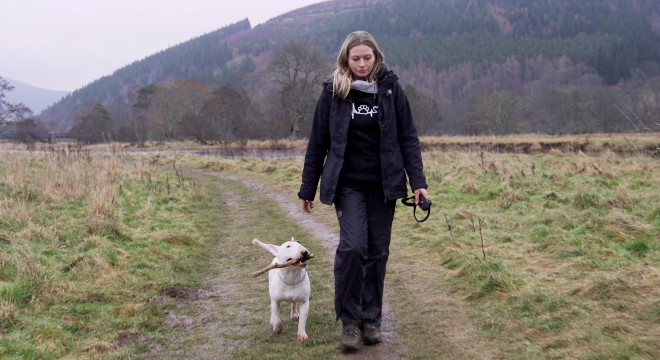 By Mike Peeters