Blind ambition pays off for Zimbabwean wine tasters
What do you get when four former Zimbabwean refugees conquer the odds and become some of South Africa's top sommeliers?
The world's first ever Zimbabwean wine tasting team is the answer, competing in the World Blind Wine Tasting Championships (or 'Wine Tasting Olympics'), held every year in Burgundy, France.
A documentary film by two well-established Australian writers and directors, Warwick Ross and Rob Coe, Blind Ambition is one of the most uplifting true stories you will encounter for a very long time.
Following the stories of Joseph Dhafana, Marlvin Geese, Tinashe Nyamudoka, and Pardon Taguzu, the film is also interspersed with some beautiful scenery, including magnificent footage of country Zimbabwe, and South Africa's magnificent Table Mountain in Cape Town.
The irony is that all four refugees had to leave their native country, which was being torn apart by political infighting, to succeed in South Africa; another country that has had more than its fair share of hardship and turmoil.
But it is the four sommeliers' love of wine and a genuine passion for their craft that really makes this film special.
From the moment they arrive in France to compete after leaving their families behind in both Zimbabwe and South Africa, the team has a strong sense of purpose and determination to succeed.
None of them knew each other before arriving in South Africa as refugees and it is a shared love of the wine industry and hospitality that has brought them together.
Although wine is the backdrop, the real story is about the perseverance and determination that brought all four of them to the pinnacle of competition in the world's most respected wine producing country.
Blind Ambition commences at Luna Leederville from March 3, 2022.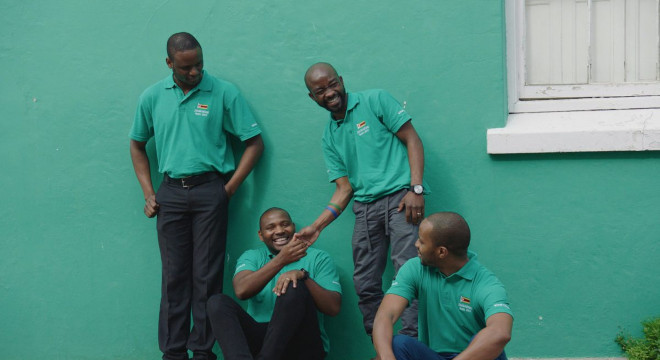 By Mike Peeters