The Report movie enthrals and mesmerises
The media has covered the questionable interrogation techniques used by the CIA in the Iraqi war in some detail over the years.
However, were it not for the efforts of a certain Senate staffer, Daniel K Jones of the US Justice department, it is quite possible the full extent of the abuses may never have seen the light of day.
As an enthusiastic employee of Senator Dianne Feinstein (calmly and almost regally played by Annette Bening), Jones (a superb Adam Driver) becomes almost obsessed with the issue of EIT, or Enhanced Interrogation Techniques.
Some of the interrogation methods used by the CIA after September 11 in the Iraqi war were indeed, barbaric, and included such torture techniques as 'waterboarding"
This involved the delivery of a steady flow of water over a prisoner's face through a large cloth that also obscured their vision; leading to disorientation, restricted breathing and, in the worst case scenario, death by drowning.
The most powerful part of this film however, is not the interrogation techniques themselves, although they are brutal and abhorrent, but the flawed system that led to these techniques being employed in the first place.
Of course, it is also worth remembering that, despite the post-911 hysteria that led to a range of wild emotions in the US, and a fierce desire for vengeance that was in hindsight, totally excessive; these were desperate times.
Hence the willingness of the authorities to look at almost anything that could produce the results they needed.
What is even more perplexing is that as the movie progresses, it soon becomes clear that despite the reassurances of the psychologists, the EIT techniques do not, and never have worked.
This is the ultimate irony of the film, and what makes Jones' efforts all the more commendable.
Indeed, despite the enormous difficulties he and the rest of the team encounter throughout their investigations, Jones does not give up.
It is testament to the film that despite a convoluted start that jumps around from year to year, it soon settles down and before long, the audience becomes totally absorbed.
Indeed, such is the film's hold on the audience, that writer and director Scott Z Burns has little trouble convincing us as to whose side we are on, and how misguided the authorities were to even contemplate using such techniques at the time.
His selection of Driver as the lynchpin of the film is a masterful stroke, as the young actor deals with the script in a wonderfully deadpan and no-nonsense way.
Also, despite the challenging subject matter, Driver's performance is matched by Bening in one of her finest roles, along with an adept supporting cast that includes Jon Hamm, Maura Tierney, Corey Stoll and Michael C. Hall.
Any lover of history and seeing justice being done will love The Report, which starts at the Luna Leederville November 14 to 17.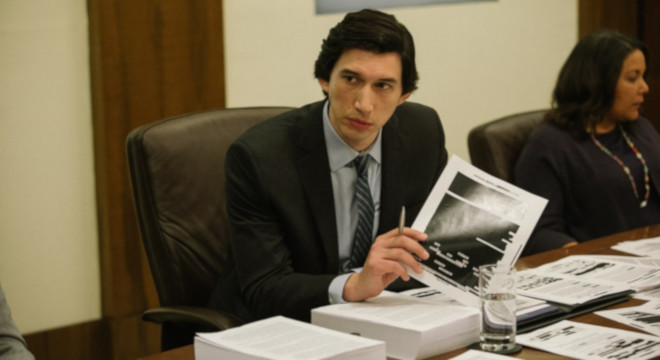 By Mike Peeters