Sexual harassment comes under spotlight with Working Woman
A sobering tale of sexual harassment in the workplace, the latest film by Israeli director Michal Aviad paints a grim picture of one man's domination and control over his unsuspecting female employee.
With the lead role of Orna superbly played by Liron Ben Shlush, the plot of Working Woman is a masterful combination of subtle sexual innuendo and overt control.
In the film, Benny (Menashe Noy), a prominent property developer, slowly tightens the screws on his personal assistant Orna; a former soldier under his command in the Israeli army.
Orna though, a young mother of three small children, is devoted to her husband – a fact that Benny does not seem to acknowledge at all in the film.
Unfortunately, it does not take Benny long to make his first move on Orna who, after rebuffing him, is torn between keeping the job that is essential to feed her family, and leaving due to Benny's unwanted attentions.
A 'fly in the ointment', however, is Orna's husband Ofer (Oshri Cohen), who has recently put the family in a difficult financial position after starting a new restaurant business that is rapidly losing money.
This puts even more strain on Orna to keep her job – especially when her boss Benny manages to pressure the local government department into granting Ofer his much-needed restaurant licence.
It is interesting that despite Benny's targeted harassment, Orna only opens up to her husband about the problem after much soul searching and several incidents.
As an Australian observer who is only too aware of the Harvey Weinstein inspired 'Me-Too' movement, I would have thought she would have taken steps to try and rectify the problem much earlier.
In fact, without giving too much away, it is only after a business trip with Benny to Paris that Orna finally confides in her husband, leading to unexpected consequences.
Orna is dedicated, hard working and extremely industrious.
However, her lecherous boss only sees this as a further 'turn on' in his warped and misguided mind.
For this reason, Working Woman is worth seeing purely from the human element.
Working Woman is a film for our time and one that relates to almost anyone who has ever experienced unwanted physical or sexual advances at work.
The film is highly successful in all areas, and has no difficulty in holding the audience's attention throughout.
Also, in some ways, it serves as a salient warning to women about the possible dangers of domineering bosses, and how overlooking the early signs can lead to much graver consequences later on.
Working Woman is showing at Luna Leederville from Thursday October 10.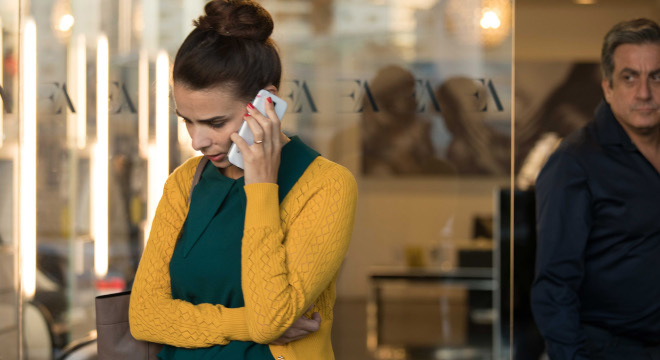 By Mike Peeters