Road to Perth – new movie tries to break new ground
Road trip movies are not uncommon and in Road to Perth, US writer/director Chad Peter has done his best to try and make this movie a little different.
Incorporating a spurned lover and his emotional escape to the other side of the world to reassess his life, Road to Perth showcases some amazing scenery and magnificent backdrops of the Australian outback and coastline.
As a Perth-based person, however, I was slightly disappointed Perth did not feature a bit more in the big scheme of things.
The story begins in Los Angeles where frustrated protagonist Alex (Tommy O'Brien) decides to go ahead with his planned vacation to Australia, despite his girlfriend not coming with him.
Arriving in Melbourne he gets a surprise phone call from a friend who asks him to pick up his sister Ronnie (Hannah Lehman), who needs a lift to Perth.
The chemistry between the two is not immediately apparent: although as the journey progresses across the Nullarbor and through the awe-inspiring countryside, the pair do warm to each other.
Still partly-grieving, Ronnie is on a mission to scatter her recently departed father's ashes along the way, since it was a journey her father had taken regularly as part of his job; even calling Esperance home at one stage.
The idyllic scenery is captured with great skill and technical ability by Chad Peter using just one camera and is in many ways to me, the best part of the film.
In the tradition of indie films as Before Sunrise or Like Crazy, Road to Perth has its moments and the storyline does draw the audience in, albeit after a while.
As the movie progresses, we slowly discover more about the main characters and the real reasons they are there.
Photographer Alex also uses the journey as a 'field trip' to record statements from some of the residents of the town's they pass through; thus, adding more colour and 'cinema verité' to the mix.
Particularly engaging is the local Esperance man who describes the idyllic coastal town in the south of WA as having some of the best beaches in the world; as well as being the best place for fishing, boating, and snorkelling.
Road to Perth may also serve as something of a tourism drawcard for those US residents looking to escape the 'Covid blues' in their own country and experience some real Australian outback.
Road to Perth is showing at Luna Leederville from March 31, 2022.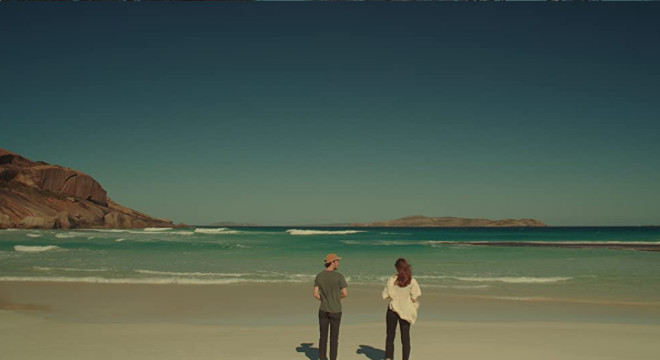 By Mike Peeters