New psychological romance holds audience right to the end
A new Hungarian film coming to Luna Cinemas has the melancholy title of Preparations to Be Together for An Unknown Period of Time.
The movie, however, is far from it.
Starring the enigmatic Natasa Stork as neurosurgeon Marta Vizy, it is a charismatic story of obsession featuring one of the best performances by a female lead actor that I have seen in many years.
Stork positively jumps out of the screen as the lovestruck doctor who falls for fellow Hungarian neurosurgeon and author János Drexler (Viktor Bodó) at a New Jersey medical conference.
Such is the depth of Vizy's infatuation that despite a successful 20-year medical career in the US, she she is prompted to immediately 'up stakes' and follow Drexler back to her native city of Budapest, purely in the hope her unrequited love will be returned.
At first, Vizy's behaviour seems totally irrational as the man of her dreams appears to barely know she exists.
She discovers this when she confronts him in a hospital carpark in Budapest to chastise him for not meeting with her as she had previously arranged.
In fact, he claims to not even remember her.
In desperation, Vizy employs the services of a conveniently located psychologist at the hospital, to try and understand what is going on.
Fortunately, because of her stellar qualifications, she has no trouble finding a job in the same department and hospital as Drexler: an unnerving experience for a man who seems to have no recollection of meeting Vizy.
A classic tale of stalker and unsuspecting prey, the crux of this film is whether Vizard has simply 'imagined' some sort of relationship with the doctor: (the film does open with a quote from Sylvia Plath's 'Mad's Girl's Love Song' entitled: "I think I made you up inside my head"); or if Drexler is just being elusive.
As the film progresses, writer-director Lili Horvát dwells on Vizy's 'misremembering'; thus placing all her recollections in jeopardy, and causing the audience to wonder if there had ever been any actual contact between the two.
All becomes clearer later when Drexler does eventually respond to Vizy's advances.
To further muddy the waters, a young medical student also shows an interest in Vizy after she performs a successful brain operation on his father.
A moving psychological romance, Preparations To Be Together for An Unknown Period of Time is much more than just a 'girl meets boy' love story, and the undercurrents flowing throughout are not only thought-provoking, but also leave much to the imagination.
Preparations To Be Together for An Unknown Period of Time is showing at Luna Leederville from October 7.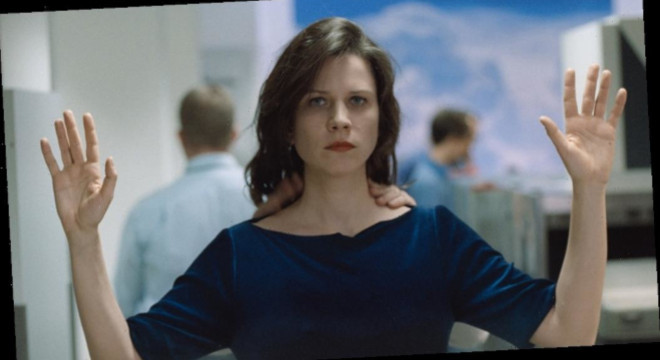 By Mike Peeters