New movie showcases Italian migrant 'super salesman'
Writer-director Madeleine Martiniello and producer Philippa Campey will no doubt bring back both fond and painful memories for Melburnians of a certain age, with the release of their new documentary Palazzo di Cozzo next month.
Anyone who lived in Melbourne in the 1970s and 80s will never forget baroque furniture super salesman Franco Cozzo and his famous TV catchcry:
"Grand sale, grand sale, grand sale. Where? In Brunswick and Footscray."
A bit like Luigi in the famous 1980s 'Savadamoney' WA Salvage commercials, only much more upmarket, Cozzo blanketed television airwaves with his flamboyant, one-man advertisements; becoming one of Melbourne's most high-profile businessmen.
He was a household name for many years and appeared on some of Australia's most watched TV shows in the 1980s, including the Don Lane Show.
Arriving penniless from Sicily in the mid-1950s, Cozzo's is the classic Australian post-war migrant success story, and this is one of the joys of this film.
In one of many interviews given by the now 82-year-old Cozzo in the movie, he remains humble, and is quick to thank the people of Melbourne for everything he has achieved.
A father of 10 children, Cozzo made it very big, but in recent years his star has fallen as the demand for his opulent and, some would say, overpriced furniture, crashes in spectacular fashion.
Cozzo though is used to overcoming adversity, and never appears to let the bad times get on top of him, preferring instead to focus on the most important thing in his life, family.
Fitting then that the movie opens in celebratory mode with the wedding of one of his daughters (of whom he has nine, and one son).
A charming and true-to-life account of the life of one of Australia's most high-profile and colourful business characters, Palazzo di Cozzo is showing at Luna Leederville from September 16.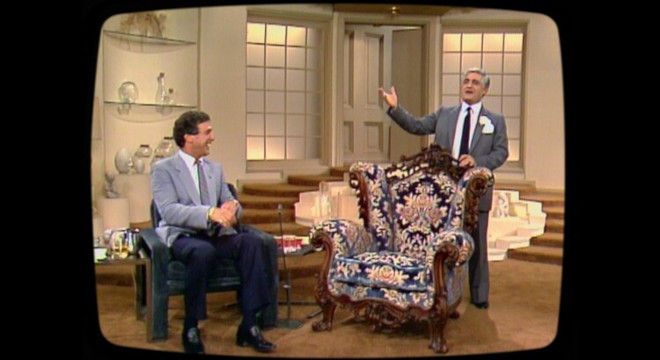 By Mike Peeters
www.mikepeetersmedia.com.au