Moving new Kiwi movie 'Juniper' celebrates life
Charlotte Rampling gives an outstanding performance as an ailing, feisty and alcoholic English grandmother and former war correspondent, who comes to live with her estranged son in rural New Zealand.
In her own words, Rampling (who plays Ruth) is not ready to give up the ghost just yet, and even believes she still has 'one passionate love affair left in her'.
After landing inauspiciously on her son (played by the ever-reliable Marton Csokas), Ruth immediately finds herself at the centre of family drama.
Downward spiral
It is only a few months since the death of her son's wife, and Ruth's grandson Sam (played with great intensity by excellent young NZ actor George Ferrier) is in a spiral of self-destruction.
Expelled from boarding school, Sam is reluctantly corralled into assisting with the care of his uncooperative grandmother; together with her live-in English nurse (Edith Poor).
While all of this might sound like a recipe for disaster, first-time NZ feature director Matthew Saville shows his flair by relying more on black humour than sentimentality.
And while the film's magnificent landscape (it is set in the spectacular rolling countryside just outside Auckland) makes an impressive backdrop, it is the performances of the characters that really stand out.
Rampling's acting pedigree is legendary and she does not disappoint, providing just the right mix of acerbity and humour: especially in her frequent run-ins with Sam, who eventually finds some solace in his grandmother's wisdom and experience.
This is illustrated when, despite his father's express wishes that Sam does not hold a party at the family's rural property, the young man is encouraged by Ruth to 'let loose and create some carnage'.
Juniper berries are also significant in this film as they are the main ingredient of Ruth's drink of choice (gin), while juniper bushes are a major feature of the surrounding landscape.
Finally, Juniper is in part a 'coming of age' film, as Sam attempts to come to grips with his demons, helped by the sage and sometimes irritable advice of Ruth: someone who has seen it all after a lifetime spent photographing various war zones around the world.
Juniper commences at Luna Leederville and Windsor Cinema on August 4, 2022.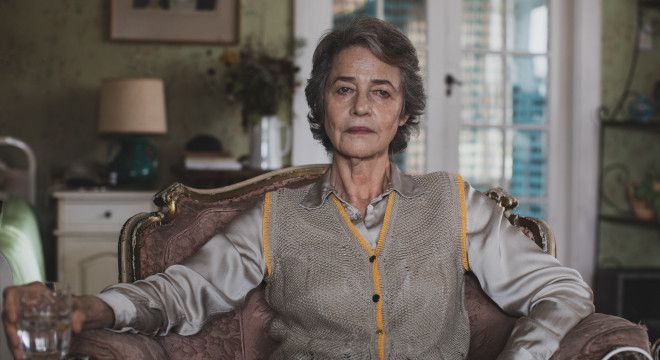 By Mike Peeters