Julia – memorable biopic of a 'TV super chef'
Legendary TV super chef Julia Child became a household name in the United States during the 1960s and 70s.
With a name synonymous with French cooking, Julia's first cookbook was released when she was 50 in 1962.
After a slow start, it became a huge hit, and a precursor to several popular TV cooking shows hosted by Julia herself.
In the words of some of her compatriots, in her own inimitable way, Julia Child changed the face of cooking in heartland America.
The movie 'Julia' also comes with an impressive pedigree; having been produced by documentary making duo Julie Cohen and Betsy West, who previously scored an Oscar nomination for 'RBG'.
The material in Julia is of course, much more novel here in Australia than in the US, and before her foray into cooking, Julia Child's life was already fairly noteworthy.
Going against the wishes of her conservative parents, the young Julia had rebelled by volunteering to join the war effort after Pearl Harbour.
Defying her privileged Massachusetts background, Julia wanted to avoid the 'housewife' tag and sought adventure overseas: meeting her future husband and lifelong love, Paul, in Sri Lanka (then Ceylon).
Her life after that also centred on her love of French cooking, and she was the first female chef to train at Paris's prestigious 'Cordon Bleu' cooking school in the 1950s.
But it was not until she turned 50 that her fame began to peak through a chance appearance on US community TV in 1962.
After insisting the TV station supply her with a cooking hotplate, she wowed the audience by producing an authentic French omelette live on the show.
The TV station was so impressed they immediately offered her her own cooking show, 'The French Chef', and the rest is history.
Despite passing away in 2004, Julia Child's legacy remains, and such was her longevity, she was still presenting cooking tips on TV well into her 80s.
Julia is a fascinating and entertaining portrayal of an amazing icon of US television.
Interestingly, in an era before 'Me Too', Julia's 'flirting' with the anchors and male show hosts was graciously accepted and, in some cases, even welcomed!
She was certainly a unique proposition, and more than any other US chef, managed to demystify French cooking at a time when the average American household routinely ate spam, hamburgers and fries for dinner.
Julia is showing at Luna Leederville and Luna on SX, Fremantle from Thursday November 4, 2021.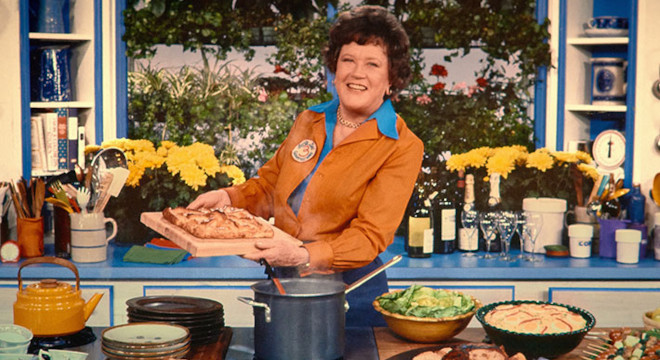 By Mike Peeters
www.mikepeetersmedia.com.au