Joaquin Phoenix excels in new movie C'mon C'mon
Writer and director Mike Mills new drama C'mon C'mon is a slow burn.
The first half hour is a slow introduction to the complex world of Viv (Gaby Hoffman) and her sometimes eccentric but always fascinating young son Jesse (Woody Norman).
Jesse is no ordinary nine-year old and the performance by Norman is nothing short of extraordinary as he dominates the screen, drawing us into his unique private world of fantasy and imagination.
Shot in mood-enhancing black-and-white, the movie really builds up steam with the arrival of Viv's brother Johnny (Joaquin Phoenix); a radio journalist who nobly steps in to look after young Jesse when Viv's estranged partner Paul, (Scoot McNairy), has a mental-health crisis.
Initially set in LA, the action soon moves to New York where Johnny's work is based.
He is on deadline to complete a series of candid radio interviews with various aged children as they talk about their lives and what they think the future holds (both good and bad), and this forms a strong foundation for the film.
Viv, who continues to help Paul, agrees to let Johnny take Jesse with him to the Big Apple, and the film really gets interesting as the nine-year-old experiences some of the excitement and uncertainty underlying the world's greatest city.
A gripping and heart-rending film, C'mon C'mon is also the story of the reconnection established between Viv and Johnny after the death of their mother a few months earlier had caused them to drift apart.
Bearded, shambolic and at times emotionally stunted, Johnny is the ideal foil for the hyperactive and often over-the-top Jesse, and the chemistry between them as they navigate the highs and lows of the film is nothing short of remarkable.
Amazingly for a single man with no children, Johnny takes to his new role as surrogate father like a duck to water, while always staying in close contact with his sister as she helps her partner Paul defeat his own intellectual and emotional demons.
C'mon C'mon is showing at Luna Leederville and Luna on SX.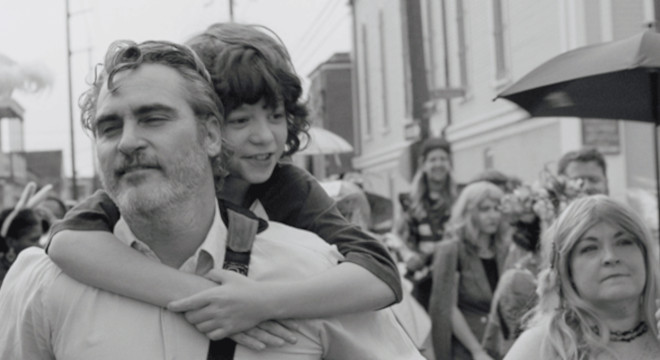 By Mike Peeters