House of Cardin is built on solid foundations
A fascinating biopic about the life and extraordinary success of fashion designer Pierre Cardin, House of Cardin both enthrals and captivates its audience.
Tracing the life of one of the world's most famous creators of French 'haute couture', Cardin's life story is told in interviews with some of the world's most famous artists and designers, including Sharon Stone, Naomi Watts, Alice Cooper and Jean-Paul Gaultier.
The Pierre Cardin brand has grown from a 60s and 70s modernistic 'tour de force', to one of the world's most affordable 'mass market' brands.
In doing so, its creator, Cardin himself, has remained at the helm of the company even into his late-90s, and still holds a major control.
Although born in Italy, Cardin came to Paris as a young man with a singular talent and determination to succeed, and nothing was ever going to stop him.
The film, while somewhat saccharin-flavoured and always complimentary, is an amazing overview of Cardin's life; cleverly gathering together many of his huge achievements into one impressive package.
His sales' forays into communist China and Russia in the 1970s – going where when no other fashion designer would dare to go – are legendary.
His brand is so omnipresent, yet remains synonymous with style and chic, despite appearing on everything from keyrings to cars, furniture to curtains.
The man himself is also very likeable and a supremely hard worker.
In the movie Cardin explains that being happy and working hard are the secrets to his success, and how he has managed to maintain such an amazingly-positive 'joie de vivre' throughout his 97 years' on this planet.
Directed by P. David Ebersole and Todd Hughes, House of Cardin does not cross any boundaries and is very obviously an 'authorised' biography of the great man: one he most definitely approves of.
It barely touches on Cardin's private life, despite his relationships with both men and women being largely public knowledge.
Calling the film a 'glorification' of Cardin may be too strong a word, but it is certainly highly flattering; painting him as an almost infallible leader who does not tolerate fools gladly.
Lastly, says one contributor, the reason why Cardin is so loved is because of his warmth and compassion, along with his indomitable work ethic; which has continued right up until the present day.
House of Cardin starts on Thursday July 30 at Luna Leederville.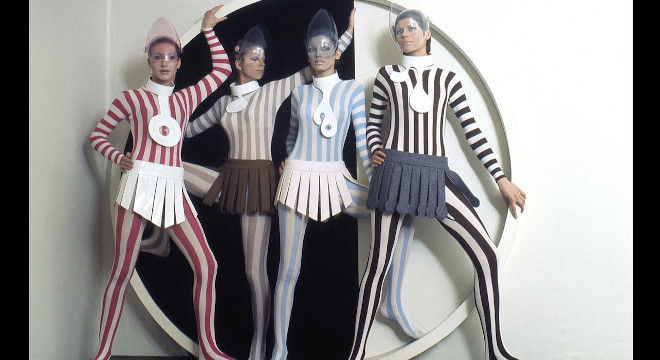 By Mike Peeters
Mike Peeters Media