Hotel Mumbai – a harrowingly true tale of terror
The debut 'docu-drama' thriller Hotel Mumbai – from acclaimed South Australian director Anthony Maras – is a jaw-dropping and highly realistic re-enactment of the terrifying events that occurred in Mumbai in 2008.
Set in and around the famous Taj Mahal Palace Hotel, the story begins when a small group of young men with backpacks arrive quietly by inflatable boat onto the backstreets of Mumbai.
As the camera follows them, the audience gets some idea of what sort of people they are, as we are allowed to listen in on their conversation and learn more about their assignment.
As they arrive the plot thickens: and streams of mobile phone updates are relayed into their earpieces from their leader 'Bull'.
Once landed, the terrorists split into groups – and they take separate taxis to their pre-determined destinations.
The first attack on the central Mumbai train station heralds the start of their assaults.
This is quickly followed by similar vicious and horrifying terrorist attacks on the popular Café Leopold and Taj Mahal Hotel.
All of these targets are full of innocent people – and hundreds die in the initial fierce onslaughts of machine gun and grenade attacks.
But it is the elegant and luxurious Taj Mahal Palace Hotel that comes in for the most gruelling and protracted assault.
Filled with rich, mainly white clientele, the five-star Taj is Bull's primary target, and all of the terrorists eventually gather there to wreak murder and mayhem.
While all this is going on, a rich and newly married American couple, (played by Armie Hammer and Nazanin Boniadi), unwittingly check into the Taj, along with their baby and nanny.
We are also introduced to some of the hotel staff – who play a key role in the events later on.
These include Dev Patel, who delivers yet another subdued and excellent performance as the courageous waiter suddenly tasked with helping keep his guests alive when the attacks break out.
There are also other strong performances by Bollywood actor Anupam Kher as the Taj's head chef Oberoi – and Jason Isaacs who plays a sleazy Russian businessman.
The most shocking thing about this film is how real it is – and the candid reconstruction of the events is extraordinary.
However, the fact the massacre has been filmed and acted with such depth and candour may also be seen as a fitting testament to the survivors of the atrocity, and to some of the heroes who gave their lives.
Hotel Mumbai is screening from Thursday March 14 at Luna Leederville, Luna on SX and Luna Outdoor.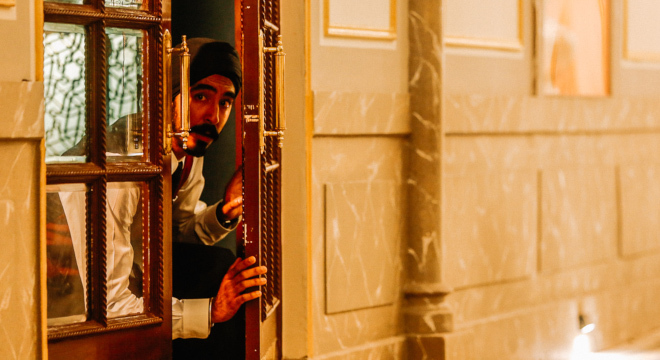 By Mike Peeters