Gripping political thriller 'The Realm' keeps audience enthralled
Part of the Luna Leederville's upcoming Spanish Film Festival, The Realm is a taut and mesmerising thriller that holds its audience spellbound right until the end.
While corruption in Spanish politics is nothing new, director Rodrigo Sorogoyen uses a range of clever and subtle techniques to draw in the audience, aided by a terrific performance from Antonio de la Torre.
In his lead role as ambitious regional vice-secretary Manuel Lopez Vidal, the reliable de la Torre sizzles in a superb performance as the corrupt politician who pushes his luck just that bit too far in pursuit of glory.
Aided by an equally robust cast that includes the mercurial Monica Lopez as Vidal's long-suffering wife Ines, the action is fast and furious as the powerful politician is implicated in severe corruption allegations.
The case, dubbed by the Spanish police as Operation Amadeus, involves the payment of large sums of money from corrupt pharmaceutical, construction and other large organisations into tax havens that benefit Government officials.
When a leaked tape threatens to expose the corruption, Vidal struggles valiantly to clear his name – while also attempting to re-ingratiate himself with the Government members he once called his friends.
Unfortunately, like an 'off-prawn' on a hot summer's day, his mere presence at party headquarters becomes distasteful, with the majority of his colleagues openly shunning him.
Refusing to accept his 'fall from grace', Vidal turns whistle-blower, and attempts to gather evidence to help clear his name and implicate other party members.
Having no loyalty to his former colleagues, he enlists the aid of a live television appearance on a popular news show to plead his case.
Such is the frantic pace and speed of The Realm that it is at times, hard to keep up with the plot – especially for anyone without an inside knowledge of Spanish politics.
However, despite this, the entertainment value alone is worth the price of admission, along with the excellent performances: which culminate in a surprising and confrontational end.
The Realm is showing at the Luna Leederville from Thursday May 16, 2019.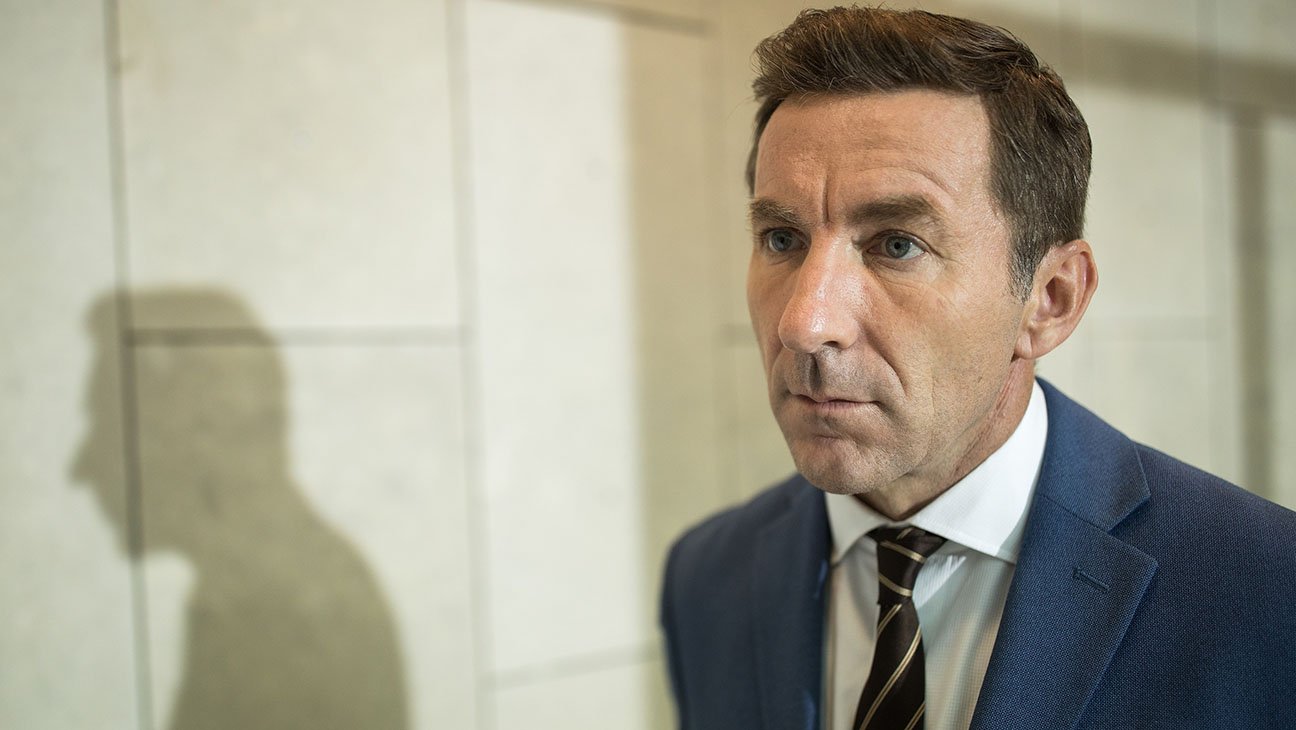 By Mike Peeters