Four benefits of business blogging
When you are in business, any opportunity to get ahead of the competition should be seized with both hands.
And business blogging as a form of marketing is an area that many businesses fail to take advantage of.
There are many benefits to be gained using business blogging to promote your business:
It helps drive traffic to your website
When people read a blog about your business, whether on social media, in the news or by finding it on Google, it generates curiosity (and possible sales interest) in your product. Of course, this is gold, especially if you are a new business or a start up trying to establish yourself in the market. Also, as well as helping raise your social media presence, business blogging exposes your business to new audiences and readerships which can in turn, share your information on their social media sites
The exposure helps to create new leads
The other good thing about business blogging is it attracts people to your website. This is because when your blog generates interest, the reader wants to further explore the source of the blog. When this happens, leads result through their enquiries about your business and what it has to offer. To help reinforce the advantages of this new traffic, it is always a good idea to place a 'call to action' on your website. A good example might be to offer a free eBook about your services, which usually involves the visitor filling out their details on a form on your landing page in order to receive their free eBook
Business blogging also generates long-term traffic
The beauty of effective business blogging is that not only does it create page views and leads within the first few days, it also keeps working for you long after you have posted the blog – sometimes for months. This is because search engines continue to pick up the blog in their rankings and direct enquiries to your website. In fact, when it comes to business blogging, you will find most of your sales are generated from older posts
Content is King
The final lesson to be learnt about business blogging is that 'Content is King'. Most people will come to your blog for specific niche content, or because they want advice, tips and even a little bit of motivation. In order to be successful you need to write quality content, understand and listen to your readers, and promote your blogs through guest posts and other means to maximise exposure. This also helps establish your authority in the business – and gets people talking about you and what you write.
To subscribe to this blog please go to:
mikepeetersmedia.com.au
and click on the subscription link.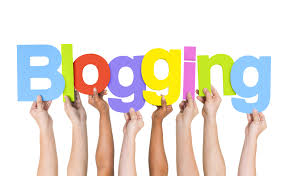 By Mike Peeters
Mike Peeters Media