Emotions run high in racial drama – If Beale Street Could Talk
Based on the novel by celebrated American writer James Baldwin, If Beale Street Could Talk is the new film by acclaimed director Barry Jenkins.
Lush, sumptuous and mesmerizingly shot in 1970s New York, the film tells the story of young Harlem couple, Fonny (Stephan James, and Tish (KiKi Layne).
After knowing each other since childhood, the couple form a passionate romance – which is put under huge strain when Fonny is falsely charged with raping a Hispanic woman.
To complicate matters even further, Tish falls pregnant soon after Fonny's arrest.
Things come to a head when Fonny is held in prison awaiting trial, with Fonny's mother and sister not exactly happy about their son becoming a father before marriage.
Relations between the two families become even more strained over the next few months as Fonny's trial date is postponed again and again, and he continues to be incarcerated.
Fortunately, despite its dark overtones, the film never forgets the real reason for the baby coming into the world – the undying love between Fonny and Tish.
Their unbreakable bond never falters, despite Fonny's prison internment and the scheming machinations of some of his family.
It is heart-warming how the support and compassion of Tish's family also shines through – with the audience kept on tenterhooks as to the outcome of the pregnancy.
The racist overtones of the NYPD at that time are also evident in the film, with Fonny seemingly targeted largely because of his colour, and being 'in the wrong place at the wrong time' when the offence was committed.
Barry Jenkins also directed Moonlight: a beautifully shot, low-budget film that arguably, came out of nowhere to win the Oscar for Best Picture in 2017.
His follow-up film has many of the qualities of the first – but with perhaps an even greater degree of emotion and depth.
If Beale Street Could Talk is showing from February 14, 2019 at Luna Leederville and Luna SX.
By Mike Peeters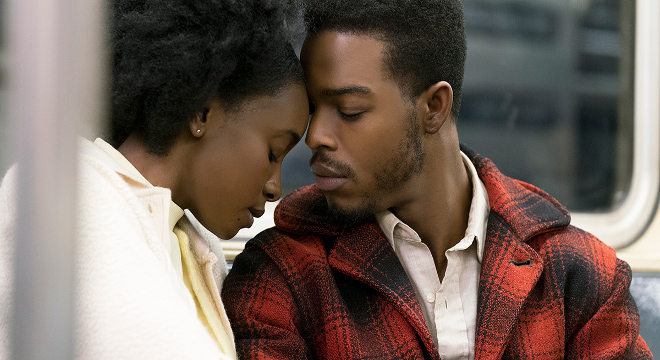 Fonny (Stephan James, and Tish (KiKi Layne) put in great performances