The Chaperone is a 'slow burn' – but worth the watch
As a 1920s period drama, The Chaperone is a sometimes ponderous yet intriguing film that builds slowly.
Written by "Downton Abbey" creator Julian Fellowes and directed by Michael Engler, the film focuses on the early career of renowned American film star Louise Brooks (Haley Lu Richardson).
While The Chaperone's sets may not be lavish, it makes up for this with some interesting contrasts between both the locations (Wichita, Kansas and New York City) and the two lead actors.
The film focuses on the relationship between the bubbly and confident 16-year-old Louise and her (at first) reserved and strict middle-aged chaperone Norma (Elizabeth McGovern).
Wanting to leave Kansas for the summer, Norma volunteers to accompany Louise on her upcoming trip to New York: where she is due to attend dance classes with a prestigious dance school.
The 'generation gap' between them soon becomes apparent however, as the feisty Louise flirts and canoodles with men of all ages and inclinations.
Even on the train to New York, Norma's authority as a chaperone is severely challenged when Louise sneaks out from the sleeping compartment 'after hours' to mingle with the male passengers.
Of course, in the early-1920s both the Great Depression and prohibition were imminent, so it is easy to see why Louise wanted to 'throw off her shackles' and enjoy some of the excitement previously denied her in a small country town.
(Indeed, the disparity between Norma and Louise could not be greater early on in the film.)
Fortunately, though, as the film progresses, things do improve between them.
Norma is a complicated character: a comfortably off woman in a challenging marriage, who is also a former orphan who was given up to a 'refuge for friendless women' by her mother as a baby.
Not surprisingly, as The Chaperone develops, the talented Louise impresses the dance instructor, and has more than a few male admirers.
However, the real surprise is the development of Norma who, after deciding to go in search of her real mother, begins an unexpected romance with Joseph (Géza Röhrig): a janitor at the orphanage where Norma spent her early life.
The rest of the film is fairly predictable but needless to say, lovers of old-fashioned and period films will no doubt find The Chaperone quite entertaining.
The Chaperone commences at Luna Leederville, Luna on SX and the Windsor Nedlands on April 25, 2019.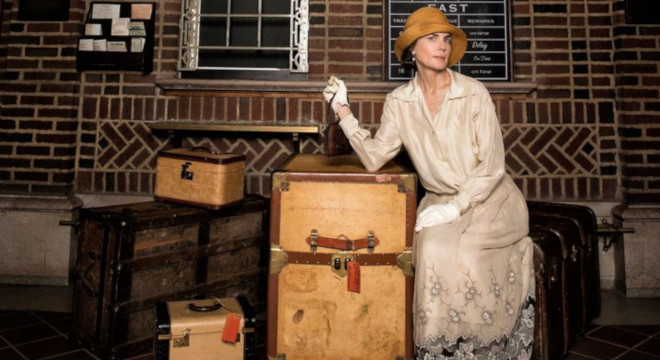 By Mike Peeters